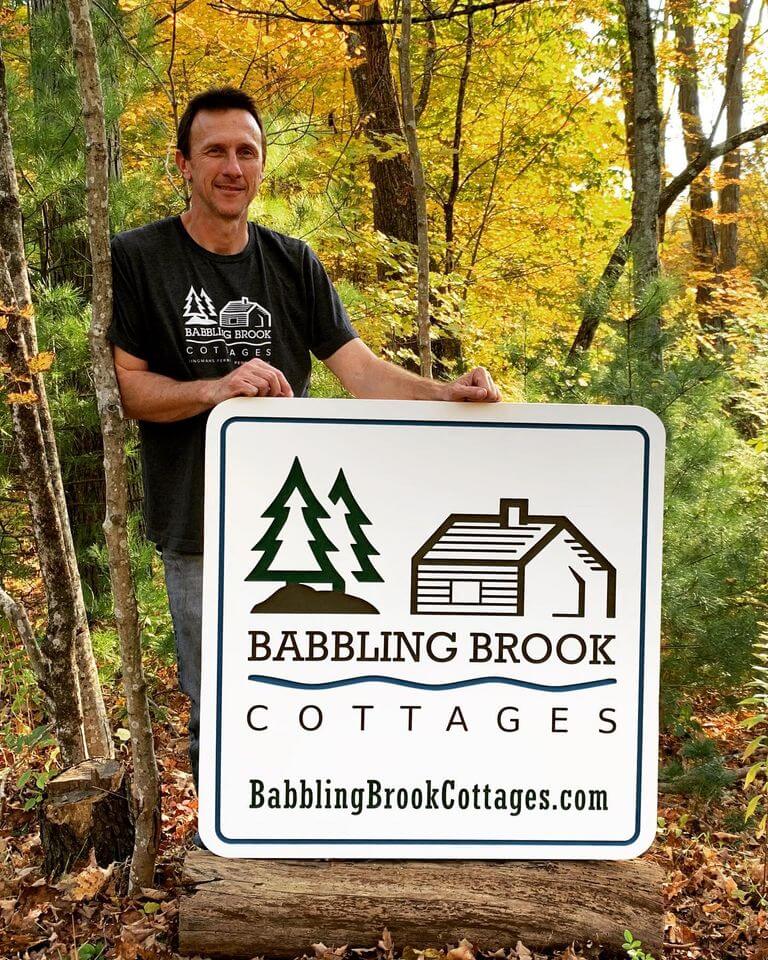 Babbling Brook Cottages is a year-round vacation rental property, located in Dingmans Ferry, PA, that offers couples private and unique cottages to escape from everyday life and enjoy the tranquility of nature under a canopy of tall trees.  They have the secluded classic feel of the cabins of the Poconos past with all of today's modern amenities like air-conditioning, high-speed business class Wi-Fi, Weber propane gas grills, and full generator power backup.
Lamar Crammer is the owner of Babbling Brook Cottages and his vision is to have guests feel valued, to feel cared for and to leave in a better state of mind than when they arrived. He welcomes the opportunity to help each guest make the most of their stay as the onsite host and cottage concierge. Prior to arrival, each guests receives a digital guidebook to the area for easy planning of experiences and activities.  A large, colorful, illustrated map of the area, that he created, is also provided in each cottage.  The belief is that everyone needs nature.
Since taking ownership in July, 2020, these five "original" tiny homes built in the 1930's and 1940's, received full interior renovations and updated features.  Each cabin has their own distinct style, size, design.  Their names, the Stargazer, Snugglers Notch, the Toasted Marshmallow, Fireside Pines and Bear Claw Cabin have been compared to a Hallmark movie set.  Each cottage is decorated indoors and out for each season and major holidays to accentuate the cozy vibes. So when you need to "getaway from it all", Babbling Brook Cottages will be waiting for you.
Escape. Breathe. Unplug. Relax. Stargaze.