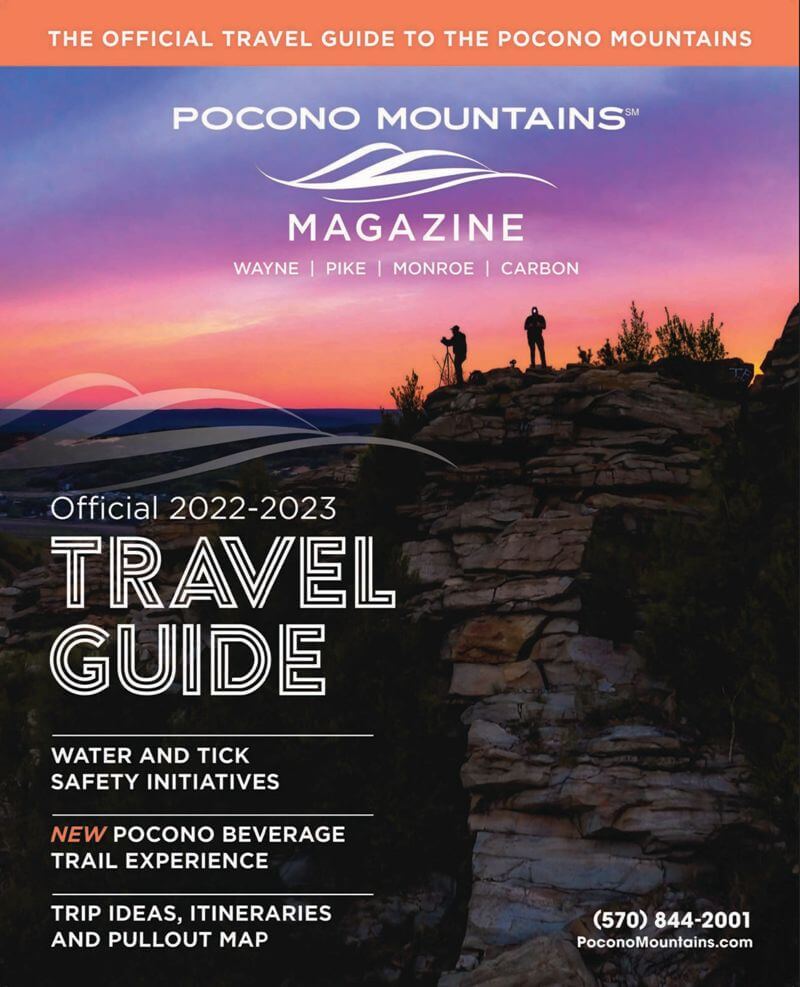 Pocono Mountains Visitors Bureau (PMVB)
The Pocono Mountains Visitors Bureau (PMVB)  is the official destination marketing organization for Carbon, Monroe, Pike and Wayne counties. The PMVB operates 5 visitors centers throughout the region. The PMVB not only provides marketing support for the region but has partnered with health systems, nonprofits and government agencies to improve the quality of life for its residents and visitors
The PMVB's role is to enhance the economic and environmental well-being of our region and members through the promotion of tourism and the comprehensive marketing of our destination. The PMVB has also played an important role of messaging during the public health and economic crises that hit in 2020 by leveraging relationships with media partners to help disseminate important messages to the general public and targeted groups of individuals.
The PMVB provides visitors information at five welcome centers, the newly-redesigned website PoconoMountains.com, a comprehensive travel guide, social media as well as marketing tourism promotion for our four-county region. The PMVB operates a 24/7 television network: Pocono Television Network on local cable, broadcast in Philadelphia and streaming live online and OTT (Roku, Fire TV, etc). There are also robust social media accounts utilized to promote the region and PMVB members
The PMVB's professional service ranging from small business to large business and everything in between. The organization builds partnerships and coalitions to achieve goals to help everyone. This is evident in Pick Up the Poconos campaigns (now in its 4th year), Pocono Promise developed to help businesses and organizations adopt proper public health safety protocols amid the pandemic and while operations came back online, and job recruitment efforts for the hospitality and tourism industry.